Myanmar Public Holidays in 2017
Myanmar National/Public Holidays in 2017
| | | | | |
| --- | --- | --- | --- | --- |
| No | 2017 Myanmar Public Holidays | Date | Day | Remark |
| 1 | Independence Day | January 04 | Wednesday |   |
| 2 | Union Day | February 12 | Sunday |   |
| 3 | Peasant's Day | March 2 | Thursday |   |
| 4 | Full Moon Day Of Tabaung | March 12 | Sunday |   |
| 5 | Armed Forces Day | March 27 | Monday |   |
| 6 | Thingyun (Water Festival and Myanmar New Year) | April 12-21 |   |   |
| 7 | Worker's Day (May Day) | May 1 | Monday |   |
| 8 | Festival Day of Pouring water on the Bodhi Tree | May 10 | Wednesday | Full moon day of Kason |
| 9 | Dhama Sakyar Day (Waso Festival) | July 8 | Saturday | Full moon day of Waso |
| 10 | Martyrs's Day | July 19 | Wednesday |   |
| 11 | Ahbi Dhamar Day (Thadingyut Light Festival) | October 5 | Thursday | Full moon day of Thadingyut |
| 12 | Tazaungdaing Light Festival Day | November 3 | Friday | Full moon day of Tazaungmone |
| 13 | National Day | November 13 | Monday |   |
| 14 | Kayin New Year | December 18 | Monday |   |
| 15 | Christmas Day | December 25 | Monday |   |
| 16 | | The date will be notified separately |   | Bakri Eid Day |
| 17 | Diwali Festival | The date will be notified separately |   |   |
 Note: If the Public Holiday is on Saturday or Sunday, it will not replace to another working day.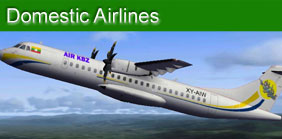 Accommodations in Myanmar
As Myanmar is slowly open up, many travellers are interested to visit, to invest or anything. The worlds' leader such as the U.S President Barack Obama, the Google Exective chair..
Read More
Myanmar Festivals
We would like to introduce nationwide festivals at fist. As most of Myanmar People are lively and enjoyable, each month of lunar calendar has festivals or special events. Those festivals are cultural and religious.
Read More